Cuatroochenta Chair of Artificial Intelligence, Health and Welfare of the University Jaume I
Technology at the service of people
---
AI applied to health
The Chair Cuatroochenta of Artificial Intelligence, Health and Welfare of the Universitat Jaume I aims to promote teaching, research, dissemination of knowledge and innovation in the technology sector to promote people's health. And all this, aligned with the Sustainable Development Goals (SDGs). The Chair, created in June 2021 and promoted by the company Cuatroochenta, seeks to put, once again, technology at the service of people and to build bridges in the transfer of knowledge between universities and companies. In this way, the company, whose headquarters are located in the Espaitec technology park of the University, returns to the UJI the value of training, quality of life and attraction of talent that it has provided in recent years.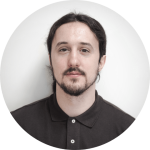 Mario Rojano Hidalgo
Psichologist. Coordination and Management of the Chair
General Health Psychologist and Psychogerontologist. Interested in mental health issues in the general population and especially in the elderly. One of his main lines of research is the relationship between psychological disorders such as anxiety and/or depression with neurodegenerative disorders such as dementia. He is currently in charge of the coordination and management of the Cuatroochenta Chair.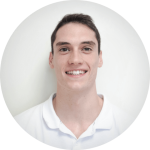 Miguel Pardo Navarro
Computer Engineer specialised in software development. 
Graduated in Computer Engineering at the Universitat Jaume I. He is specialised in Software Engineering. He has developed the software for the Sally project of the Chair for the detection of frailty and loneliness in the elderly. Currently, he works in the R&D department of Cuatroochenta, where he evaluates and researches on Low Code and No Code tools.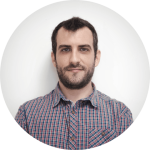 Arturo Gascó Compte
Computer Engineer. Software Developer.
Graduate in Computer Engineering at the Universitat Jaume I. Software developer specialising in mobile applications and artificial intelligence for improving people's health. He has been in charge of the development of the Sally project app for the detection of social and cognitive signs of frailty in the elderly.